Saransk The cozy capital city of Mordovia
Saransk is one of the smallest cities in Russia hosting the FIFA World Cup — there are just over 300,000 people living here. This is approximately how Russia looks outside the capital and metropolitan cities, though adjusted for national context: everything here reminds of the most numerous Finno-Ugric people, speaking two languages of their own — Moksha and Erzya. Despite the widespread Christianization, the Mordvins managed to preserve their pagan heritage and lifestyle, transferring it to urban realities.
Sightseeing
Mordovian Podvorye
Built in 2012, the open-air museum and ethnographic complex presents the traditional Mordovian lifestyle: there are huts with a stove, steam bath houses, smith shops and a barn. Residents of Saransk, however, do come here not as much to see the exhibit as to visit a local restaurant offering Mordvin cuisine with a panoramic view to the city.
Erzya Museum of Fine Arts
Stepan Erzya is among the few, if not the only representative of the Mordovian people, who gained international recognition. Most of his life Erzya worked in Argentina, exhibited his works in Europe, but he always remembered about his homeland. In fact, his pseudonym comes from the name of the Erzya people, that the sculptor belonged to. Living in another country, he created a wide range of statues depicting typical locals: Erzyanka (Erzyan Woman) (1915), Mordvin Woman's Head (1917), Mordvin Peasant (1937), Old Mordvin Man (1940), Mordvin Man with a Cigarette (1948). He returned to Moscow in the end of his life, in the 1950s, and later was buried in Saransk. Check out the local museum boasting of an excellent collection of his works. The main exhibits here are, of course, the works of Erzya himself: the giant head of Moses, the sculpture of Leda and the swan, as well as the bust of an Erzyan Woman. In addition to them, you can also see contemporary Mordovian art, national costumes and toys. In a nutshell, there is everything you wanted to know about the Mordvins, but were afraid to ask.
Millennium Square
The square is dedicated to the millennium of the union between the Mordvins and the Russians and is built in place of a stadium. 30 thousand square meters are coated with red-yellow tiles decorated with national ornament (similar tiles cover significant parts of the city streets and squares). One of the largest "singing" fountains in Russia is located in the centre of the square. It also echoes the national ornament — an eight-pointed star or a "rosette". The fountain is 45 meters high, and its special feature is a "barefoot zone": you can take off your shoes and run among the jets (which is rather fitting considering the local hot climate). There is also a huge stone with a map of the Mordvin resettlement all over the world and a quote from Vladimir Putin's memorial speech. You can also see the national library, a shopping mall, a market and the main building of Mordovia State University in the square. Everything is made of glass and concrete in the Neo-Russian architectural style.
Saint Feodor Ushakov Cathedral
Feodor Ushakov is a glorious Admiral of the Black Sea Fleet who became famous in the Russian-Turkish war. During the whole period of his military service, he did not lose a single ship in battle. He retired to his estate near the modern-day Saransk, and the locals are incredibly proud of this fact. Relatively recently, in 2001, the Admiral was canonized as an Orthodox saint for his charity work, and a little later, in 2006, a cathedral was built in Saransk in his honor. The church is located in the heart of the city. Its image was immediately translated to touristic magnets and the top sights lists. It is a large cathedral built in the modern Russian Orthodox Empire tradition. Another reason for pride is the observation deck of the cathedral, offering a panoramic city view.
Sovietskaya Square
Everyone comes here for a stroll and a photo shoot. One of the oldest Saransk squares, it dates back to the 17th century. Here there are several objects amusing tourists: the city administration, a landmark of the early XXth century, the building of the former House of the Soviets, built in the 1940s, and the 1960 snow-white building of the Republic House with the sickle and hammer on the façade.
Insar Embankment and Mokhovaya Eco-park
The embankment near the stadium is one of the few public spaces in the city. The park opened last year at the junction of the Insar and the Tavla rivers, however there are not many sights here, except for the river and the bridge. There is a bicycle lane in the park — the only one in the city. Do not forget about the helmet and other protection: the path was flooded by the river's high water in the spring, so the road surface has deteriorated.
Saransk Local History Museum
The museum collection comprises approximately 200 thousand artefacts of local history: mollusk petrified remains, mammoth bones and taxidermy animals, crockery of the early XXth century and rare books, etc.
Staraya Terizmorga Settlement
Center of folk culture in the village of Old Terizmorga, the most famous Mordovian cultural centre in the world, is only one-hour drive from Saransk. It is an open-air museum and a replica of the Mordovian village. Here you can listen to national songs and, of course, taste some local food. Take sweet wheat pancakes and some poza, a low-alcohol drink made of sugar beet.
Transport
There are buses, trolleybuses, and minibuses running in Saransk. One-way trip costs 16 or 17 rubles, depending on the type of transport. There is no metro in the city. You can find the schedule on the electronic boards or on the Bus13 web-site. The taxi is quite inexpensive — not more than 200 rubles per ride. Uber is unavailable here, but other major apps do work: Yandex.Taxi and RuTaxi.
On the days of the matches, you can get to the Mordovia Arena stadium free of charge by the special shuttle buses. They will depart from the airport and the railway station. You can also make it to the "Mokhovaya" bus stop, which is a walking distance from the stadium, by buses No. 7, 13Э and 31Э or by minibus taxi No. 15a.
Public transport runs from 05:00 am until 11:00 pm, but some of the lines stop running earlier — at 7:00 p.m. or even at 4:30 p.m.
Restaurants & Bars
Mordovian cuisine is impossible to imagine without meat and pickles, although spicy flavors are not popular here. Be sure to try beetroot with goat cheese and sunflower oil (валдо якстере вий), Mordovian cabbage soup with beef, pork or meatballs, pastries and Mordovian kvass made of sugar beet, which is called poza. In addition, at any local bar or restaurant, regardless of its specifics, you will find a "bear paw" dish — a cutlet decorated with rye breadcrumbs representing the claws of the totem animal.
Address: Saranskaya street, 21
Phone: +7 (834) 236–36–36
The restaurant is in a wooden hut — it is the first place where the locals will advise you to go in search for traditional cuisine. The restaurant is often recommended to tourists but in fact, the residents suggest you should go there because of the good view from the terrace rather than the food itself. However, ask for the "Bear Paw" in order to listen to the legend, that in ancient times any Mordovian man had to kill a bear and fry its paw in order to propose to a girl. At the restaurant, the dish is prepared not from bear meat, but from beef liver and pork, and is served with baked potatoes and cucumbers. In addition to the "paw", the menu includes Mordovian dumplings with wild boar meat, borsch in the hunk of bread, pierogi (vareniki) and pancakes (blini).
Address: B. Khmelnitsky street, 40
Phone: +7 (8342) 24–45–13
Open: 10:00 a.m. – 00:00 a.m.; Fri-Sat: 10:00 a.m. – 02:00 am
Come here for the Russian cuisine reinvented by the local chef. As in any Mordovian restaurant, start out with soups. Go for borsch smoked on fir-cones served in the crusty corner cut of a bread loaf, "Tsarskaya" ukha (clear fish soup) from sterlet fish on birch sap or "Starorusskaya" solyanka (sweet and sour soup) with pork ribs.
Address: Bolshevistskaya street, 60
Phone: +7 (834) 237–36–00
Open: 10:00 a.m. – 12:00 a.m.
It is one of the most popular meat restaurants in town boasting of an open kitchen and giant serving portions. On the menu: steaks, sausages, hefty burgers, Ossetian pies, river fish dishes and a whole range of snacks, as well as an entrée made of pork. The locals also recommend their drinks menu. Overall, this is one of the few restaurants that the residents would really recommend for a delicious dinner. It is better to make reservations in advance; there are always a lot of people here. Be sure to ask for a table at the summer terrace.
Address: Lenina Avenue, 29
Phone: +7 (834) 236–00–29
Open: 12:00 p.m. – 12:00 a.m., Fri-Sat: 12:00 p.m. – 02:00 a.m.
A gastropub in the downtown with wide sofas and a great variety of meat dishes, including house-cooked sausages. In the evenings, there are dance parties and a mirror ball blinks to the bare brick walls. People come here to relax over a pint of their beer, which is really good, unlike their cocktails.
Address: Sovetskaya street, 31
Phone: +7 (834) 234–30–00
Open: 10:00 a.m. – 11:00 p.m.: Sat- Sun — 11:00 a.m. – 11:00 p.m.
In Russian provincial towns, dumpling houses (pelmennaya) traditionally serves as inexpensive canteens where factory workers can eat and drink. This dumpling house, however, is of a different kind - it is less of a canteen than it is of a coffee house. There are seven kinds of dumplings served. Be sure to try the "Mordovian pelmeny" with pork and a lot of crushed onion, which make a thick and rich broth. Of course, there is an exotic option as well - dumplings with pikeperch and shrimp. In addition to dumplings, there are several types of pierogi (vareniki) and special house-baked bread.
Address: Kommunisticheskaya street, 35
Phone: +7 (927) 276–76–07
Open: 07:00 a.m. – 00:00 a.m.
A restaurant adjacent to a hotel, where guests are greeted by pistols on the walls and cowhides on the floor. Two more venues adjoin the place — "Cherdak" and the "Roof" summer terrace. These three differ only in the interior, the menu in all of them is the same — European cuisine and beer snacks. The prices are higher than average in the city, but the food quality will not disappoint you.
Address: Bolshevistskaya street, 30
Phone: +7 (834) 237–37–70
Open: 10:00 a.m. – 01:00 a.m.; Fri-Sat: 10:00 a.m. – 04:00 a.m.
It's a brand new restaurant and the only one providing a panoramic view of the city, as it is located at the top floor of the Admiral Business centre. The menu includes burgers, tacos, bruschettas, pasta, wok, and steaks — virtually, all the European and Asian dishes popular in the Russian province.
Address: Kommunisticheskaya street, 87
Phone: +7 (834) 233–30–00
Open: 11:00 a.m. – 11:00 p.m.
It's a family cafe with a plenty of choices: from homemade pies and pancakes to pizza and pasta. They've got a children's menu as well. There is a great variety of beverages: tea, milkshakes, smoothies and cold coffee cocktails. The place should not be confused with "Prokofiy Express" cafe, as the latter offers just pies and boxed salads to go.
Address: Lenina street, 1
Phone: +7 (834) 224–37–03
Open: 10:00 a.m. – 10:00 p.m.
A small coffee shop next to a florist's. This is a nice spacious place with good coffee, brewed in alternative ways.
You can also grab some good coffee at BAR'BARIS and Alex Caffee.
Address: Bolshevistskaya street, 60
Phone: +7 (834) 223–31–13
Open: Sun-Wed: 12:00 p.m. – 02:00 a.m.; Thu: 12:00 p.m. – 04:00 a.m.; Fri- Sat: 12:00 p.m. – 05:00 a.m.
This is a restaurant and a club, where the locals come not as much for a meal, as for drinks and some fun. The beverage menu includes all the classical cocktails; besides you can also order local Mordovian vodka.
Address: Tereshkova street, 7
Phone: +7 (927) 977–07–19
Open: 12:00 p.m. – 02:00 a.m., Fri-Sat: 12:00 p.m. – 04:00 a.m.
The local Harat's Pub is the same as any other spot of the same chain: a huge variety of beer from all over the world, well-known snacks, and dance parties until morning.
You can also get some beer at Super Good bar.
Souvenirs
In the first place, the locals would advise you to purchase condensed milk and stewed meat locally produced by the Saransk cannery. They will also suggest you get some local vodka: a good bottle will cost you at least 1,300 rubles. The canned food is ten times cheaper.
Dikovinka
A traditional Mordovian souvenir shop. They offer caps with the "Mordovia" inscription, magnets, wooden jewel-boxes, tablecloths, and napkins with the Mordovian national pattern. Here you can also get a strategic supply of matryoshkas.
Tavlinskaya toy
Carved toys made of wood are the pride of the local Mordovian craftsmen. The best toys are produced in the village of Podlesnaya Tavla. These intentionally rough figures are cut out by hand with a knife. Hunters, fishermen, plowmen and blacksmiths are the usual subjects of the crafts. To get this unique souvenir you should better go to the place of its origin, it's just half an hour drive.
---
Visitor's Centres
Tourist Information centre of the Republic of Mordovia is located in Saransk in Millennium Square, the building of the Mordovia national library named after A.S. Pushkin. This is where you can get information and promotional printed materials, booklets, maps, and tourist guides in several foreign languages free of charge.
The centre's staff members, speaking foreign languages, are always ready to answer questions about the city events, sightseeing venues, independent and organized tours, public transportation schedule, museums and other institutions, as well as to provide advice to tourists in case of emergency.
Tourist Information centre of the Republic of Mordovia
Address: B. Khmelnitsky street, 26, room 106
Phone: +7 (834) 277–76–77
Official tourist information portal of the Republic of Mordovia
DOWNLOAD offline route around Saransk for MAPS.ME
---
Читайте также:
Things to bring from a trip to Russia
If you are familiar with Gosha Rubchinskiy, this guide is for you
Things to bring from a trip to Russia
If you are familiar with Gosha Rubchinskiy, this guide is for you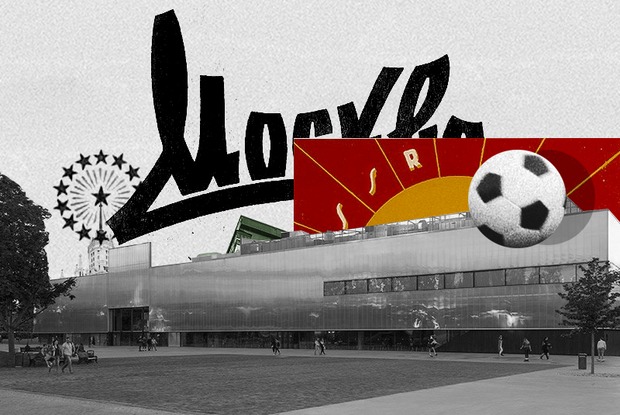 Moscow: Basic Things You Need to Know
Explore Stalin-era skyscrapers, noisy parks, bars serving infusions, and ancient convents all in one city
Moscow: Basic Things You Need to Know
Explore Stalin-era skyscrapers, noisy parks, bars serving infusions, and ancient convents all in one city
Things to bring from a trip to Russia
If you are familiar with Gosha Rubchinskiy, this guide is for you
Things to bring from a trip to Russia
If you are familiar with Gosha Rubchinskiy, this guide is for you