Russian cuisine in St. Petersburg: Places for a tourist to visit From pyshki to Smørrebrød with smelt
The global culinary trend of looking back at the roots and reinventing traditional dishes has been taking quite exotic forms in St. Petersburg — one can find too many roots here. For the locals, the native cuisine includes not only pelmeni (classical meat dumplings) and shchi (cabbage soup), but also lohikeitto (Finish fish soup), the apotheosis of the Soviet cooking tradition — rassolnik "Leningradsky" (soup with pickles, pearl barley and meat) and even Dannish smørrebrød, if it's made with salted Baltic sprat.
The Village has created a list of restaurants where you can try Russian food classics, modern St. Petersburg cuisine and local specialties.
Pyshechnaya on Bolshaya Konyushennaya
ADRESS: Bolshaya Konushennaya street, 25
phone: +7 (812) 314–08–68
Open: 09:00–20:00
AVERAGE DINNER CHECK: 100 RUR
One of the most famous St. Petersburg specialities — pyshki (Russian doughnuts) — can be easily found at almost every corner, however, according to purists, for the best experience you should trust the one and only café in Bolshaya Konushennaya street. Pyshechnaya next to the DLT department store has barely changed since its opening in 1958: pyshki are baked according to the traditional technology and are served with a certain type of coffee and condensed milk out of a metal barrel. A huge red cat wandering between the tables and old women beckoning passers-by in strengthen the effect of timelessness this place creates.
ADRESS: Voznesensky Avenue., 6
PHONE: +7 (812) 418–20–60
OPEN: 07:00–01:00
AVERAGE DINNER CHECK: 2 000 RUR
The kitchen of the most famous St Petersburg restaurant (no wonder! It is owned by Sergey Shnurov, the leader of the notorious rock band "Leningrad") from its very start has been run by chef Igor Grishechkin. Grishechkin is noted for rethinking Russian cuisine with love and a sense of humor. Thus, his creations include crispy waffles flavored with Borodinsky bread (rye bread flavoured with molasses, coriander and caraway seeds) and filled with sprat mousse, beef tartar with pearl barley and herbal salt, "Leningrad rassolnik" with chicken hearts and jellied brine or, for example, "Russian smørrebrød" with slightly brined smelt. All of this goodness is served in the luxurious interior of gilded stump-like stools, pseudo-Russian benches, crystal chandeliers in cages and Russian folklore characters in the millefleur of golden leaves. The unique spot is located in the city center, steps from St. Isaac Cathedral.
ADDRESS: Konogvardeysky Boulevard., 4
phone: +7 (812) 570–64–20
OPEN: 12:00–00:00
AVERAGE DINNER CHECK: 2 000 RUR
Restaurant of Russian merchant cuisine looks just like a picture from a history book with its spacious light interior, stucco reliefs, antique cupboard, bentwood chairs and gramophone. The food is befitting: salted lard with Borodinsky bread, pancakes with caviar, pickled mushrooms, Russian salad with quails, oven stewed lamb, Pozharsky cutlet (breaded minced veal or poultry with addition of butter) and Kulebyaka pie with white Siberian fish. The main speciality is "Moskovaskaya" starter — bone marrow on the toasted Borodinsky bread seasoned with herbal salt. Quite amusing Vodka museum is a part of the restaurant — or visa versa.
ADRESS: Embankment of the river Moyka, 84
pHONE: +7 (921) 960–21–77
OPEN: 19:00–23:00 (Tue-Thu)
AVERAGE DINNER CHECK: 5 000 RUR
"Too hip to have a sign plate," this restaurant is the size of a big apartment. Despite its tiny size, the restaurant hosts dinner parties five days a week and has the reputation of St.Petersburg's gem and pride. Its open kitchen is run by chef Olesya Drobot and her never-changing cooking team. Drobot uses local products including self-picked wild berries and herbs, transforming the contents of the plate into a visual quintessence of the reserved Northern landscape.
ADDRESS: Rubinstein street, 20
PHONE: +7 (960) 259–83–93
OPEN: 10:00–02:00
AVERAGE DINNER CHECK: 1 500 RUR
Located next to Maly Drama Theatre, this restaurant was inspired by the St Petersburg art-clubs of the 1910s with their concerts, lectures, art meetings, and occasional dance parties. The menu compliments the setting: light meat and seafood salads, rillettes, tartars, humus and vorschmack are responsible for the multicultural connections and poetic free spirit, while freshly salted cucumbers, venison pate, pike cutlets, exemplary beef stroganoff and fried smelt provide a touch of Russian soul.
ADRESS: Mokhovaya street, 12
PHONE: +7 (921) 962–57–00
OPEN: 12:00–23:00 (Mon-Sat)
AVERAGE DINNER CHECK: 1 000 RUR
A compact restaurant presents an unusual for Russia format: the owner Ilya Smirnov and the chef-sommelier Vladimir Yasnogorodsky hang out in the lounge serving the guests and enthusiastically describing food and the wine carte that consists exclusively of Russian wines! The menu also presents local products - from Ladoga whitefish and venison to field mustard and topinambour - cooked in line with the best Nordic traditions. An important note - the restaurant works in two shifts: check out simpler lunches from 12:00 to 15:30 and come back for dainty diners from 18:00.
ADRESS: Embankment of the river Moyka, 72
PHONE: +7 (812) 930–72–72
OPEN: 12:00 - 23:30, on weekends from 13:00
AVERAGE DINNER CHECK: 3000 RUR
For quite some time already, expensive and elegant restaurant "DOM" on the Moika embankment has been trying to reconcile the adepts of Western traditions and the fans of the Russian cuisine. The interest to traditional Russian food is highlighted in every possible way. On the menu, one can find almost all Russian culinary classics from pickled mushrooms to smoked sterlet, black caviar and venison dumplings. And yet, the cooking and serving techniques are emphatically up-to-date and in lime with the arsenal of fashionable European neo-bistros.
ADRESS: Potemkinskaya street, 4
PHONE: +7 (812) 415–40–40
OPEN: 12:0– 01:00
AVERAGE DINNER CHECK: 2 000 RUR
Opened by the Moscow restaurant-owner Alexander Rappoport on the top floor of "Leningrad centre" in Tavrichesky Garden, 'Blok' has a distinctive capital-city vibe, yet doesn't lack St Petersburg allusions: Russian avant-garde art and elements of art-moderne decorate its luxurious interior while the terraces offer a beautiful view of the park, the roofs and, the Smolny Cathedral. Meat dishes dominate in the menu where considerable attention is paid to Russian cuisine, and even European classics are continuously reinvented in the Russian style: The Chateaubriand steak is decorated with black caviar sauce, tartar is served with salted cucumber and beetroot chutney, and fillet minion is garnished with a sauce made of mushrooms.
ADRESS: Petropavlovskaya street, 4
PHONE: +7 (812) 234–45–11
OPEN: 12:00–23:00
AVERAGE DINNER CHECK: 1 500 RUR
Restaurant-attraction on Petrogradka, designed as a 19th century Russian dacha. Come for the snow-white tablecloths, antique furniture, the arrays of pickle jars in carved cupboards, Russian gypsy songs in the background and waitresses in laced aprons. The menu fully corresponds with the atmosphere: traditional fish soup cooked with salmon, halibut and pikeperch, Chicken Kiev stuffed with truffle-and-green butter, pickled Russian wild mushrooms, and so on.
ADRESS: Inzhenernaya street, 7
PHONE: +7 (812) 928–18–18
OPEN: 09:00–23:00
AVERAGE DINNER CHECK: 1 500 RUR
Gräs & Madbaren bet on complex self-developed techniques and seasonal local products. This is why some dishes last on the menu only for a couple of weeks. Chef Ilya Kokotovsky is a big fan of rare and unusual grains, local fish, roots, forest herbs and berries - basically everything what rich northern nature can provide. A separate bar with uniquely designed signature cocktails is an important pro.
ADRESS: Stolyarny lane, 18
PHONE: + 7 (921) 951–63–96
OPEN: 12:00–01:00
AVERAGE DINNER CHECK: 1 000 RUR
"Severyanin" is an exemplary realization of the Russian cuisine restaurant devoid of the cliché aesthetics, yet filled with a distinct atmosphere. Created by antique furniture, old-fashioned lampshade, a fireplace, and a portrait of Igor Severyanin, Russian futurist from the 20s, the atmosphere is a key feature of the place. The menu consists of the northern cuisine dishes - dumplings, venison, Guriev kasha (dessert semolina porridge with nuts, dried fruits and clotted milk), shchi and Kalja soup with Arctic fish and Karelian pies - highlighting the simplicity and the sound character of the place. "Severyanin" is also famous for its own confectionary next door. Its pies, patisseries, buns and jams are the all-time guilty pleasure for the locals.
ADRESS: Degtyarnaya street, 1а
PHONE: +7 (921) 941–17–44
OPEN: 11:00–23:00
AVERAGE DINNER CHECK: 1 500 RUR
The restaurant shares the building with historical "Degtyarnye bani" (Oil-tar sauna). Skilfully arranged woodpiles, wooden benches, oak-tree sauna whisks and bathrobes perfectly compliment the elegant interior. The menu is balanced accordingly: traditional pancakes with caviar, Poltava porridge with rabbit and morels and borsch with salted lard live happily side-by-side with ceremoniously décorated muksun sugudai with slightly salted cucumbers, black dumplings with crab salad and shrimp soup. Awesome souvenir idea: you can buy homemade jams, pickles, smoked fish and meat for reasonable price at the restaurant's small shop.
ADRESS: Teatralnaya sqare, 18/10
PHONE: +7 (812) 64–-16–16
OPEN: 17:00–01:00, Sat-Sun — open at 14:00
AVERAGE DINNER CHECK: 2 000 RUR
Ginza Project holds an entire constellation of Russian cuisine restaurants in St Petersburg — from "Mari Vanna" with a semi-secret ryumochnaya in the Soviet-apartment-style to "Smelt" by the Peter and Paul Fortress, where you can taste famous St Petersburg fish even in December. Consider checking out "The Repa" located next to Mariinsky Theatre, - a restaurant relevant both for a pre-theatre glass of champagne with Pavlova and an after-theatre full-scale dinner. The menu includes dishes made with traditional Russian ingredients: pearl barley, turnip, venison and Kamchatka crab.
DOWNLOAD offline route around St. Petersburg's restaurants for MAPS.ME
---
Photos: cover - Dasha Skrebtsova, 1, 3, 4 - Dmitry Tsyrenshchikov, 2 - Viktor Yuliev,
Читайте также:
Things to bring from a trip to Russia
If you are familiar with Gosha Rubchinskiy, this guide is for you
Things to bring from a trip to Russia
If you are familiar with Gosha Rubchinskiy, this guide is for you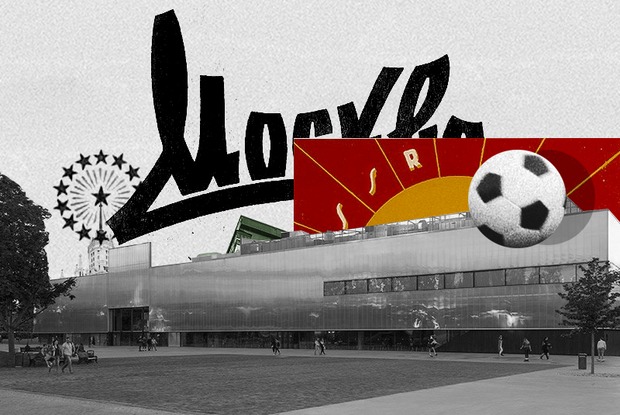 Moscow: Basic Things You Need to Know
Explore Stalin-era skyscrapers, noisy parks, bars serving infusions, and ancient convents all in one city
Moscow: Basic Things You Need to Know
Explore Stalin-era skyscrapers, noisy parks, bars serving infusions, and ancient convents all in one city
Things to bring from a trip to Russia
If you are familiar with Gosha Rubchinskiy, this guide is for you
Things to bring from a trip to Russia
If you are familiar with Gosha Rubchinskiy, this guide is for you