The Village Guide to Mother Russia Tourist tips and a guide to World Cup's 11 host-cities.
The final stage of the 21st FIFA World Cup will be held in Russia from June 14th to July 15. This is the first mundial hosted in Russia and Eastern Europe. The Cup will take place at 12 venues in 11 Russian cities. Apart from Moscow and St. Petersburg football fans will visit Kaliningrad, Kazan, Samara, Ekaterinburg, Sochi, Volgograd, Rostov-on-Don, Nizhny Novgorod, and Saransk. Some of the cities have never hosted an event of this scale, so the welcome party might be a little unpredictable.
The Village has created a comprehensive guide to World Cup's cities in English and Russian and collected the tips on housing, transportation, avoiding fraud, street fights, and police issues.
---
Housing
Russia has plenty of rental scam
Stay away from unverified intermediaries. The safest option is to book your apartments via Airbnb and Booking.com since these platforms offer risk assessment and payment security. Still there is no such thing as over-caution, (especially when it comes to renting in Sochi), so check the way your prospective apartment looks on Google Street View.
Bargaining is legit. For the World Cup, the prices went up to 10 times higher but it is quite possible to knock them down a little. Remember that beyond the Championship craze common daily rent in Russian cities rarely exceeds 5 thousand rubles.
Transport
Refrain from using unlicensed taxi services
Avoid waving down random cars and never take a taxi you haven't ordered — especially next to the airports, railway stations and nightclubs (hell no!). First, random taxi-drivers may charge you 10 times more than the taxi application services. Second, it may indeed be sketchy. Instead, use Uber, Yandex Taxi, CityMobil and Gett.
Public transport in Russia is rare after 23:00, but the metro usually runs until 1 am. Real-time public transit applications are available for all of the World Cup cities; they can help planning the route and tracking the transport. In Moscow and St. Petersburg use Yandex.Transport and Citymapper.
---
Restaurants
Choosing a restaurant
Russia has way more to offer than dumplings, pancakes, and borsch (the latter, in fact, is a signature dish of the Ukrainian cuisine). Avoid classic touristy places. These can be easily identified by kokoshnik-wearing waitresses, traditional costumes for guests, or emphatically sovietised interior. The Village has selected restaurants worth visiting to explore traditional food, its modern interpretations, and local specialties. For your convenience, Moscow and St. Petersburg restaurants are covered in separate guides equipped with maps.
---
DOWNLOAD offline route around Moscow's restaurants for MAPS.ME
DOWNLOAD offline route around St. Petersburg's restaurants for MAPS.ME
Police
Don't be rude
Usually foreign tourists don't have police issues in Russia, but we recommend carrying your ID at all times and communicating with the officials in the politest possible manner. If you are about to be detained, then clarify the policeman's name, rank, and the reason for detention. Try to inform your relatives or friends — you have your lawful right to make a phone call. You will necessarily need a phone number of a local who can be contacted in case this kind of incident occurs.
---
Meeting people
Use the applications
You can use Tinder or just meet new people at bars. Yet if you believe that Russian girls are only waiting for a foreign prince you'll be disappointed. Don't expect getting laid just after telling her that she is beautiful and buying her a couple of drinks. Be polite, funny and remember that "no" means "no."
If you are gay use Hornet. All other methods are too dangerous, even if you are at a gay bar.
If you are just looking for a company of locals to help you get around the city, announce it by posting on Instagram or Facebook. Most likely it will work. Russians are friendly and curious to meet foreigners.
Fraud
Avoid sketchy places and scam
Big cities are full of fraud. Apart from classic confidence tricks like a shell gambling game, there are a few more schemes commonly used to take advantage of foreign tourists.
 Lost Wallets
Don't pick up anything in the street. If you pick up a lost wallet or someone's money you risk shortly facing the wallet's owner. They might claim that an amount of cash is missing and you will be accused of theft. The situation always escalates and easily turns into a fight.
 Street Tricks: Pull-up bar and Bicycle
A guy offers you some cash if you manage hang at the pull-up bar in the street for just 2 minutes. The trick is that the bar is spinning, which makes the challenge. Another popular trick is "Ride a bike — get your prize": the bike has its handlebar and wheel purposefully distorted. These tricks are mostly practiced in the regions.
 Pigeon Photo
A nice-looking person offers taking a photo with a pigeon or some other animal for a nominal fee. Shortly after the picture is taken they demand 10 times more than what was announced initially. Bird owners are rowdy and persist in getting the sum — don't fall for this and keep your money.
---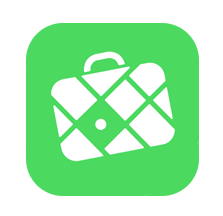 How to download route from our guide to MAPS.ME
1. Download MAPS.ME App
2. Click Download a route
Click "Download Route" above and open the file with MAPS.ME. On iPhone and iPad devices, we recommend Safari browser for downloading routes.If a route does not open on an Android device, save the file and use any file manager (preferably Total Commander). Find the file in it and select "open the kmz file in MAPS.ME".
3. Open MAPS.ME: On the map screen, touch the stars icon at the bottom.
4. Select a city: Find a downloaded city and touch it: you will get all its bookmarks with photos.
5. If you need more information, please check the article or contact our support@maps.me.
---
Text by:
Lev Levchenko, Lena Konchalovskaya, Inal Marzoev, Peter Birger, Sasha Iordanov, Yulia Galkina, Polina Nakraynikova, Lena Babushkina, Maria Goncharova, Lyubov Saranina, Arina Mushtakova
Translated by:
Ksenia Kuzmina, Daria Levina, Katerina Romanenko, Olga Chernysheva, Anya Agaltsova, Vera Pogrebnyak, Rita Kalashnikova, Alexander Ovchinnikov, Anton Derbenev
Designers:
Dasha Skrabtsova, Anahit Ohanyan
Photo Editors:
Natasha Shlyahovaya, Nastya Pozhidaeva, Lusia Chizhova
Читайте также: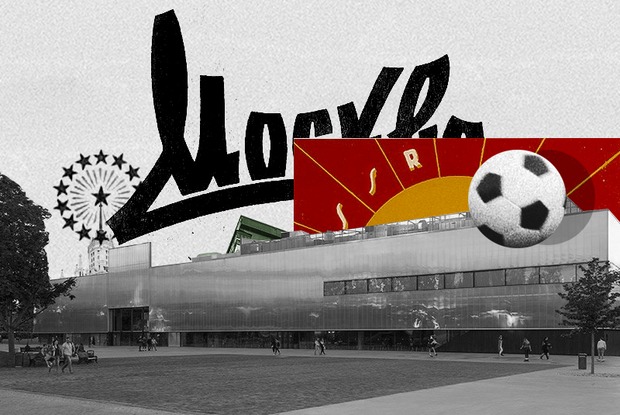 Moscow: Basic Things You Need to Know
Explore Stalin-era skyscrapers, noisy parks, bars serving infusions, and ancient convents all in one city
Moscow: Basic Things You Need to Know
Explore Stalin-era skyscrapers, noisy parks, bars serving infusions, and ancient convents all in one city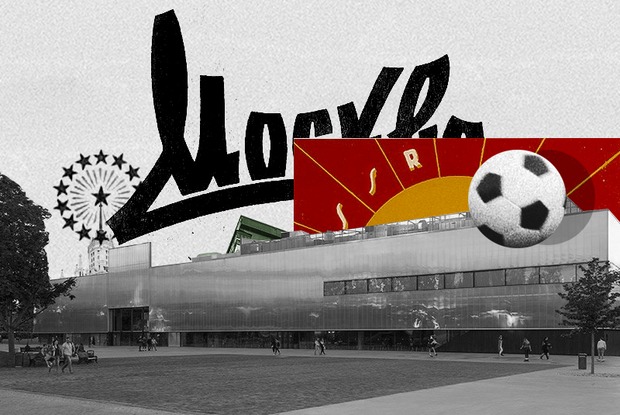 Moscow: Basic Things You Need to Know
Explore Stalin-era skyscrapers, noisy parks, bars serving infusions, and ancient convents all in one city
Moscow: Basic Things You Need to Know
Explore Stalin-era skyscrapers, noisy parks, bars serving infusions, and ancient convents all in one city